Venue :
Date :
08-12-2014
Time :
09:00 AM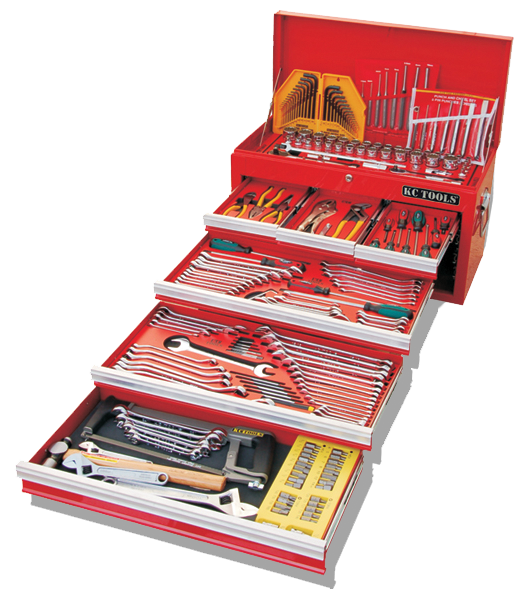 To help raise much needed funds for Childhood cancer research, we are auctioning off a 262 Pce Toolkit LIVE on our Keep the Flame Alive Facebook page!
The auction will take place on Monday 8 December from 9am – 7pm.
Normal Retail price of this toolkit is $2000.
Terms and conditions are listed below.
Included in the toolkit:
A22104 – 10 Drawer Tool Box With BBS – Red
80800D-1 – 88 Piece Socket HDFI Tray
A13330 – 45 Piece 1/4″ & 3/8″ Drive Socket Set
A13170 – 43 Piece 1/2″ Drive Metric & AF Socket Set
80800D-2 – 5 Piece Screwdriver HDFI Tray
16250 – Offset Screwdriver
16316 – 10mm X 200mm Anti-slip Blade Screwdriver
16315 – 8mm X 150mm Anti-slip Blade Screwdriver
16348 – No.3 X 150mm Anti-slip Phillips Screwdriver
16344 – No.2 X 200mm Anti-slip Phillips Screwdriver
80800D-3 – 9 Piece Screwdriver HDFI Tray
16310 – 3mm X 75mm Anti-slip Blade Screwdriver
16312 – 4mm X 100mm Anti-slip Blade Screwdriver
16313 – 5.5mm X 125mm Anti-slip Blade Screwdriver
16314 – 6.5mm X 150mm Anti-slip Blade Screwdriver
16321 – 6.5mm X 25mm Anti-slip Blade Screwdriver – Stubby
16340 – No.0 X 60mm Anti-slip Phillips Screwdriver
16341 – No.1 X 80mm Anti-slip Phillips Screwdriver
16343 – No.2 X 100mm Anti-slip Phillips Screwdriver
16350 – No.2 X 25mm Anti-slip Phillips Screwdriver – Stubby
80800D-4 – 6 Piece Pliers, Multigrip, Feeler Gauge HDFI Tray
17380 – 250mm Curved Jaw Multigrip Pliers
17024 – 250mm Locking Pliers
40032 – 32 Blade Feeler Gauge
17371 – 180mm Diagonal Cutting Pliers
17352 – 200mm Combination Pliers
17361 – 200mm Long Nose Pliers
80800D-5 – 35 Piece Metric Spanners, Adjustable Wrenches HDFI Tray
A13028 – 150mm Adjustable Wrench
A13029 – 200mm Adjustable Wrench
A13031 – 300mm Adjustable Wrench
A13145 – 6 Piece Metric 45 Degree Ring Spanner Set
A13290 – 6 Piece Open End Ring Spanner Set
A13336 – 12 Piece Metric Combination Spanner Set
A13520 – 10mm Short Combination Spanner
A13521 – 11mm Short Combination Spanner
A13522 – 12mm Short Combination Spanner
A13523 – 13mm Short Combination Spanner
A13524 – 14mm Short Combination Spanner
A13542 – 3 Piece Metric Flare Nut Spanner Set
80800D-6 – 31 Piece AF Spanners HDFI Tray
A13334 – 12 Piece AF Combination Spanner Set
A13510 – 3/8″ Short Combination Spanner
A13511 – 7/16″ Short Combination Spanner
A13512 – 1/2″ Short Combination Spanner
A13513 – 9/16″ Short Combination Spanner
A13537 – 3 Piece AF Flare Nut Spanner Set
A13285 – 6 Piece AF Open End Ring Spanner Set
A13140 – 6 Piece AF 45 Degree Ring Spanner Set
A13395 – 28 Piece Bit Set – 10mm Shank
A13060 – 30 Piece Hex Key Set
A7200 – 8 Piece Long Series Pin Punch Set
A7100 – 7 Piece Punch & Chisel Set
16240 – 6 Piece Precision Screwdriver Set
14092 – 450g (16oz) Ball Pein Hammer
07118 – 450mm Pry Bar
40026 – 8mm Brake Adjusting Tool
12265 – 300mm Deluxe Hacksaw
12601 – 5 Piece Screw Extractor Set
Bidding Terms and Conditions
By submitting any bid, you acknowledge and accept these Terms and Conditions of Sale. We thank you for your interest and participation.
MERCHANDISE OFFERED: KC Tools 262 Piece Tool Kit
All items are sold AS IS, WITHOUT GUARANTEE.
Listings and catalogue information are for descriptive purposes only.
Condition reports and additional photographs are available upon request. Please email 

[email protected]

 or call 08 9363 7400
All announcements made on the day of the auction supersede any other previously announced or published materials.
BIDDING
Bidding will begin at 9am on the 8th of December 2014. The final bid received at 7pm on the 8th of December will be the winning bid.
The reserve is set at $1000.
The Auction record kept by Children's Leukaemia and Cancer Research Foundation Inc is final.
The highest bidder for this item shall be the buyer, and if any dispute arises as to any bidding, or between two or more bidders, the auctioneer will have sole discretion to determine the successful bidder.
Auction available to Western Australian residents only.

PAYMENT & COLLECTION
This item must be paid for the following day of the auction.
Payment options can be made in person or with credit card over the phone. 08 9363 7400
Collection is to be made at 3/100 Hay Street Subiaco, WA 6008 within in one week of Auction.
Should you have any further questions or queries, please don't hesitate to contact our office on 9363 7400 or by email [email protected]
Map Unavailable
Venue :
Date :
08-12-2014
Time :
09:00 AM