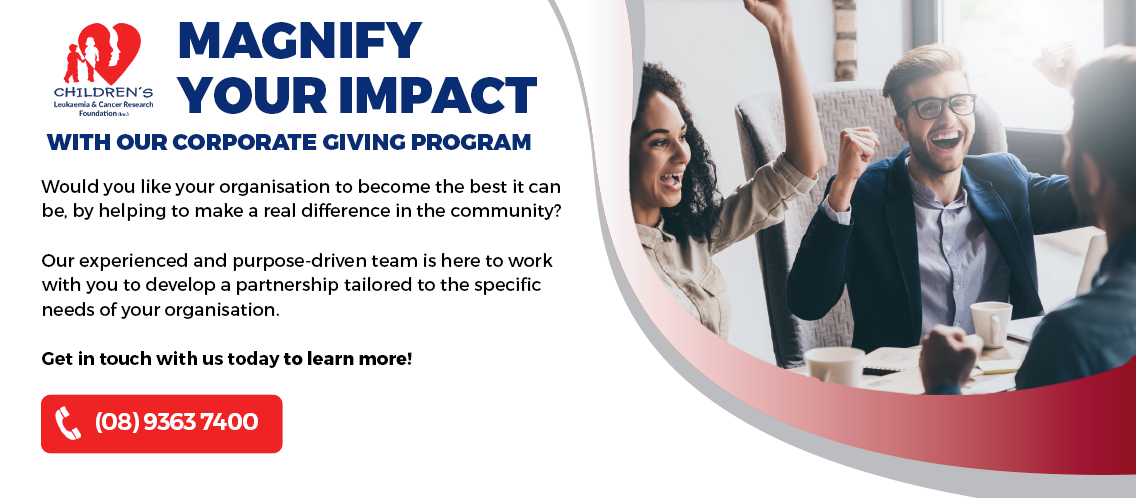 As a valued partner, CLCRF will actively promote your business, brand, or organisation by strengthening brand awareness. The partnership has the potential to attract new customers and demonstrate a commitment to the community to existing customers. Our integrated campaigns have the potential to expose your brand to thousands of Australian families in the following ways:
Paid and organic social media promotion through CLCRF's channels
E-newsletter placement to over 10,000 recipients
Recognition in CLCRF's printed newsletter, circulated to over 12,500 supporters in
Western Australia post campaign
Logo on CLCRF website and dedicated campaign page, with a link to your website
Events
Opportuntities to engage a motivational speaker to educate and inspire your staff members with a moving account of what it's like to experience childhood cancer.
CLCRF welcomes the chance to discuss and tailor corporate opportunities that suit you and your business objectives and create a bespoke communication and or community engagement plan.
For more information on how to get started, email us today or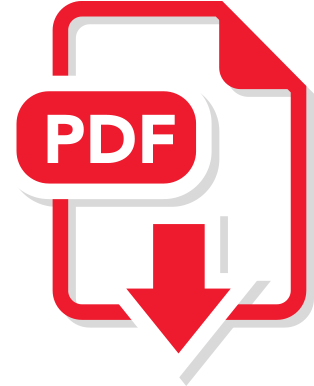 download our Corporate Giving Information Package
Other ways that you can help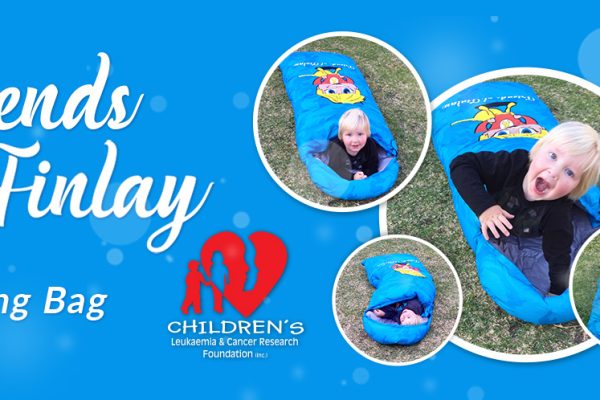 Here's your chance to purchase a limited edition 'Friends of Finlay Sleeping Bag' simply use our booking form below.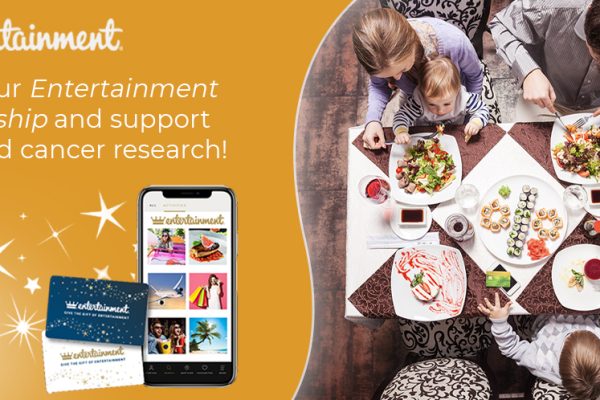 Order your NEW 2019 | 2020 Entertainment™ Membership today! 20% of every membership sold contributes to vital research into childhood cancers.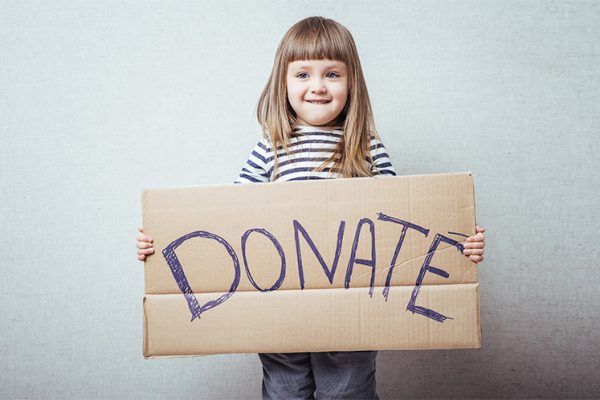 The Foundation relies on the generous support of the Australian community to continue its research, as we do not receive State or Federal funding.