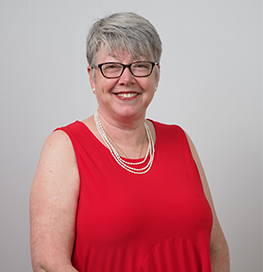 Andrea Alexander
Chief Executive Officer
Andrea feels very privileged to be part of this wonderful organisation. The Board are a dedicated group of people, who give so generously of their time and expertise for the cause.
Andrea has been the Executive Officer of the Child Cancer Research Foundation since July 1996. Prior to this she commenced employment at PMH in 1979, working in various departments until she joined the Princess Margaret Children's Medical Research Foundation as Personal Assistant to the Administrator from 1984–1990.
From 1990–1993 she again worked at PMH & from 1993–96 worked at various companies & health organisations whilst living in Melbourne. Andrea said that 'the Foundation staff and volunteers are like one 'big family' — it is an honour to know and work alongside them all.'