Venue :
Lathlain Park
Date :
25-11-2017
Time :
03:30 PM
Join us on Saturday 25 November for the Friends of Finlay Camp Out!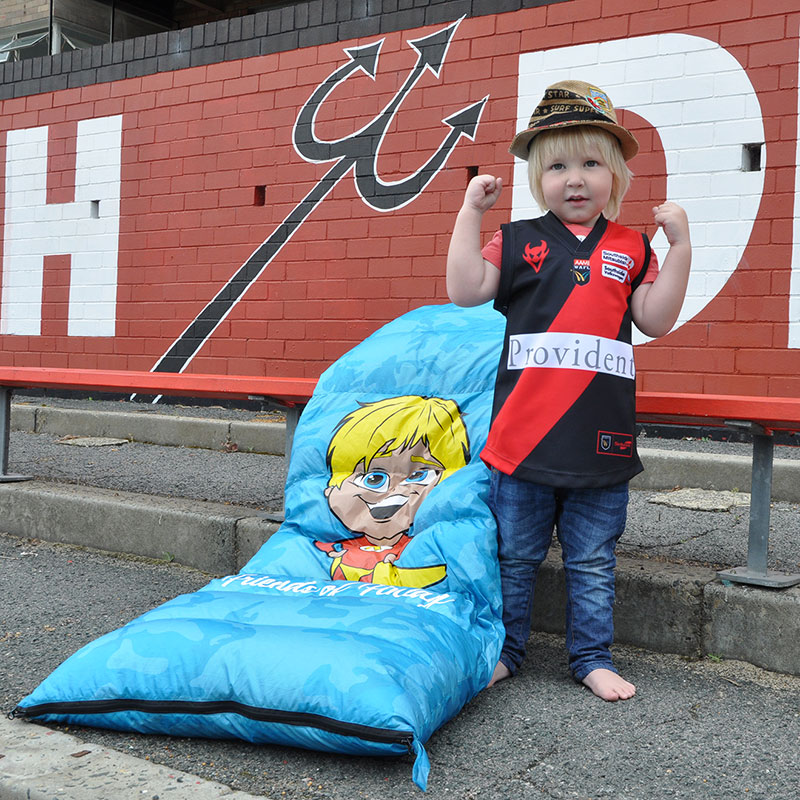 This Camp Out is for Finlay, it's for all the kids who have cancer and it's for you! By coming along to join us all on the 25th November you will be helping to fund research into childhood cancer and you will be sharing this incredibly fun day with Finlay and his friends. So don't wait until the last minute make this huge and register today!
This is an outdoor community event for families, adults and children to camp together overnight to help raise awareness for the need to research further into Hepatoblastoma, a rare form of childhood cancer, and raise funds for the Children's Leukaemia & Cancer Research Foundation. Friends of Finlay are so excited to offer a limited edition Friends of Finlay Sleeping Bag, available for you to purchase when you book your tickets. Sleeping bags will be available for collection at the event.
If you are unable to attend the Friends of Finlay Camp Out – you can still do your own Camp Out at home and donate! Head to the Friends of Finlay website to find out more!

Venue :
Lathlain Park
Date :
25-11-2017
Time :
03:30 PM