Venue :
Sir Charles Court Band Room
Date :
18-05-2014
Time :
12:00 PM
Hills Community Drumming Circle and DrumStrong invite you to participate in a family friendly rhythm event!
DrumStrong Perth 2014
When: Sunday May 18
Time: 12pm – 6pm
Where: Sir Charles Court Band Room, Queens Gardens, 65 Nelson Crescent, East Perth
Come for an hour, or stay for the whole afternoon.
Ask your friends to sponsor your playing at a $ rate per houre, or just donate at the door.
Its all for a good cause.
Family friendly, drug and alcohol free.
Drums and percussion provided, or BYO.
Beginners welcome, no experience necessary!
Proceeds to benefit the Children's Leukaemia & Cancer Research Foundation!
Want to know more? Contact Glenn Huxtable on 0413 284 095 or Simon Faulkner on 0427 616 793 or visit the event page on Facebook or www.drumstrong.org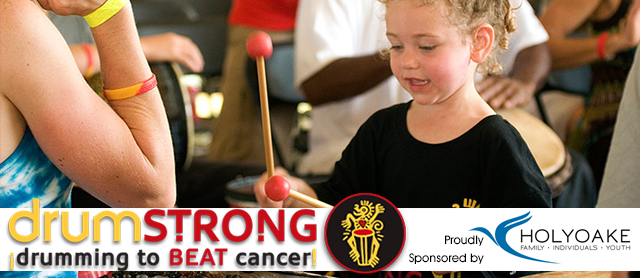 Venue :
Sir Charles Court Band Room
Date :
18-05-2014
Time :
12:00 PM