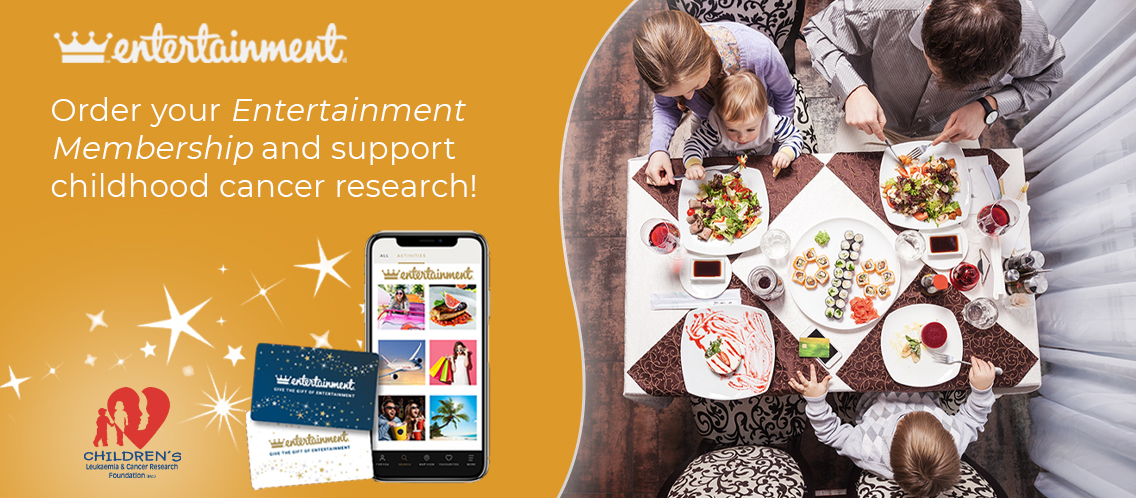 Order your Digital Entertainment Membership™ and Support Childhood Cancer Research! Order yours today!

The Children's Leukaemia & Cancer Research Foundation are very excited to be fundraising with Entertainment™, giving our supporters the opportunity to raise funds for the Foundation by purchasing a Digital Entertainment™ Membership!
Entertainment™ has taken the best things about their Entertainment Book and turned it into all-new Digital Memberships, allowing you to conveniently search, save and redeem thousands of offers near you in an instant. New offers are also added regularly for more value all year round! Plus, when you purchase your membership from us, 20% of each sale will go towards continuing CLCRF's ground-breaking research into childhood cancers.
For those who were used to using the physical Entertainment™ books, don't worry – the new Digital Memberships have the same savings, same establishments and same fundraiser support. However, you no longer need to wait until May each year to get your new discounts! You can purchase your Entertainment™ membership at any time of the year, and it will update the offers available as you go. You can then renew annually from your subscription date if you choose to.
With 3 Digital Memberships to choose from, you can be sure to choose the experience that's right for you!
Here's why you'll love the new Digital Entertainment™ Memberships:
12 months of savings – you'll always get a full year no matter when you purchase
User-friendly and you can instantly search offers near your exact location
20% of every sale goes towards supporting childhood cancer research at CLCRF
Environmentally sustainable, with no wasted paper from unused vouchers
New offers added automatically so there's no more waiting for the next print run
Makes for the perfect gift that keeps on giving for your friends and family
Order your Entertainment™ Membership Today!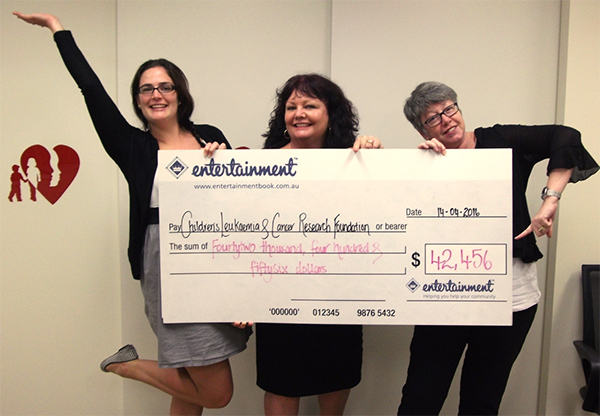 Did You Know…
The Foundation has been selling Entertainment Books to our supporters for over 20 years and in the past ten years has received over $42,000 to assist with funding research into childhood cancers!
Thank You for your support!

Other ways that you can help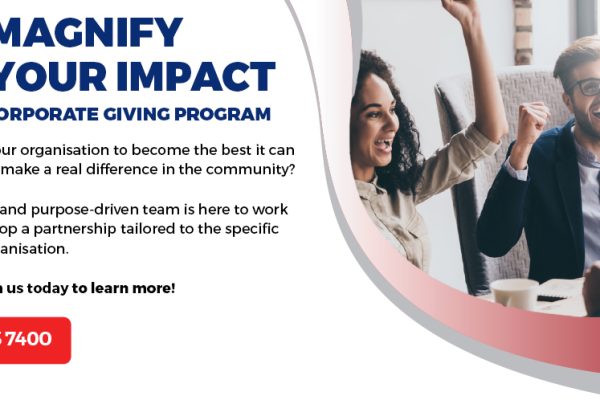 As a valued partner, CLCRF will actively promote your business, brand, or organisation by strengthening brand awareness. The partnership has the potential to attract new customers and demonstrate a commitment to the community to existing customers. Our integrated campaigns have the potential to expose your brand to thousands of Australian families in the following ways: […]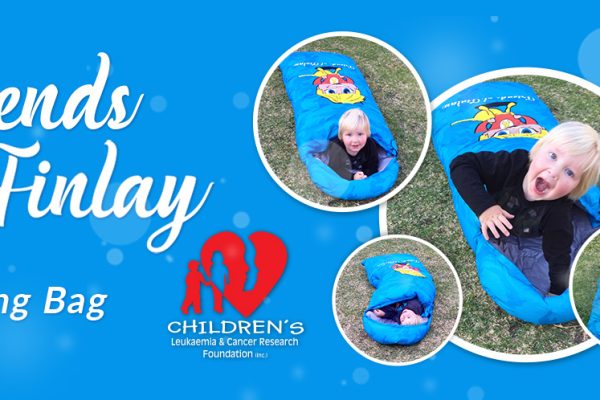 Here's your chance to purchase a limited edition 'Friends of Finlay Sleeping Bag' simply use our booking form below.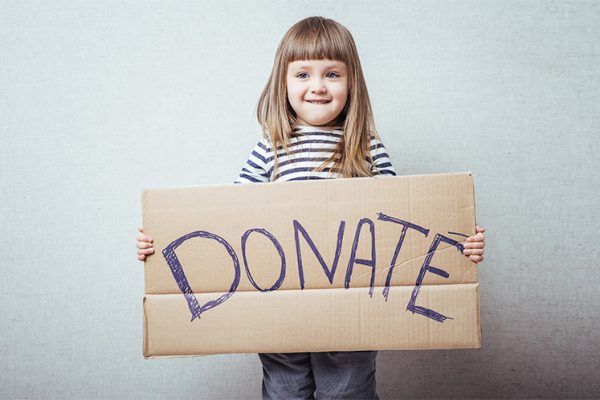 The Foundation relies on the generous support of the Australian community to continue its research, as we do not receive State or Federal funding.