Venue :
Riverside Drive
Date :
26-07-2015
Time :
07:00 AM
Sign up Now to be a part of the 2015 WAtoday Swan River Run on Sunday 26 July and help us raise much needed funds for the Children's Leukaemia and Cancer Research Foundation!
How to register to be a part of the CLCRF Team:
Register to walk or run:  www.swanriverrun.com.au

It will ask you "Are you part of a team?" – Click yes.

It will then ask you "Are you creating a team?" – Click no.
Then choose your team – "Children's Leukaemia & Cancer Research Foundation".
Then enter the team password: Our Motive to Move – make sure you include the spaces between the words and capitals (as above).

Fill out the rest of the form

On the second page you'll notice that you can nominate which charities in the list you wish to support. The charities will be in contact with you after you have completed your entry in the hope that you will join their team. There is no minimum fundraising target – every bit helps.
Then head to our Every Day Hero page:

Select "Join Team" to be a part of Our Motive to Move Team
Here you can also create your own supporter page to help raise extra funds!
We'll even give you a free "Motive to Move Singlet" if you raise more than $50!
Run Out Loud!
This year, leave your earphones at home because WAtoday Swan River Run presented by Westpac are supplying the tunes every step of the way. Pound the pavement and pump up the volume with live entertainment from Langley Park through to UWA. Join thousands of runners for one of Perth's favourite fun runs.
You'll be able to join the travelling dance party and run through the ages, with international DJ Hot Dub Time Machine. So grab your friends, family and colleagues and join us as we help raise over $5 million for charity! Enter now and get ready to Run Out Loud! All entrants will receive a FREE sweatband, collect yours from the start area on race day!
More Info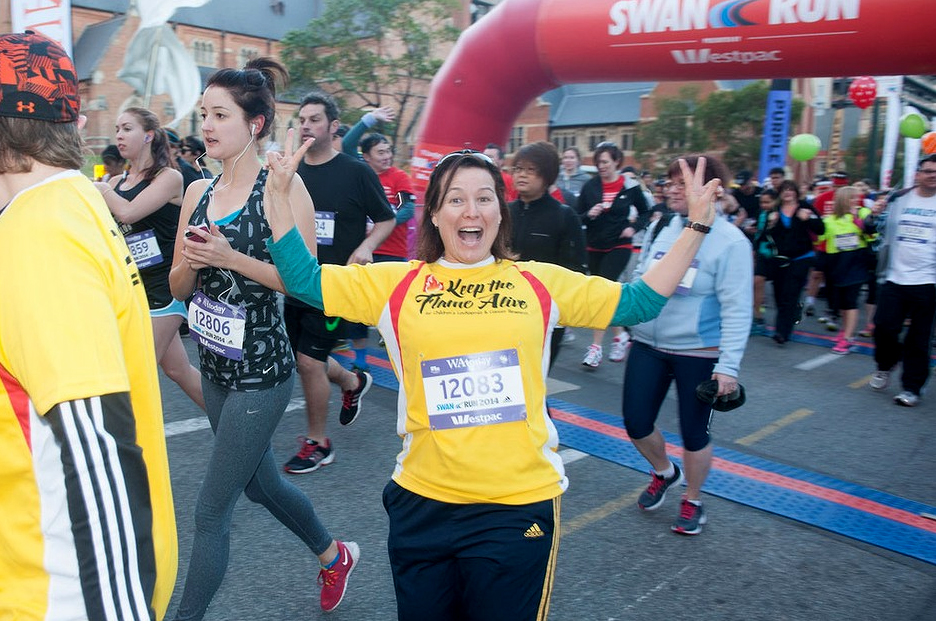 To enter, or for course details for the 5km or 14km course, race information and more – head on over to the WAToday Swan River Run website for a comprehensive guide. This is a great event for all ages to get involved in to make a difference!
Should you have any further queries, please ring our office on 9363 7400 during business hours or alternatively email us at  [email protected].
Venue :
Riverside Drive
Date :
26-07-2015
Time :
07:00 AM